The IGDI Data System is designed to help staff make decisions about intervention and services based children's IGDI outcomes. Staff can monitor growth relative to normative benchmarks using easy-to-read IGDI graphs and reports for individual children or groups of children. Integrated into the data system is the Making Online Decisions (MOD) system, which guides service providers in the use of IGDI data to inform intervention decisions.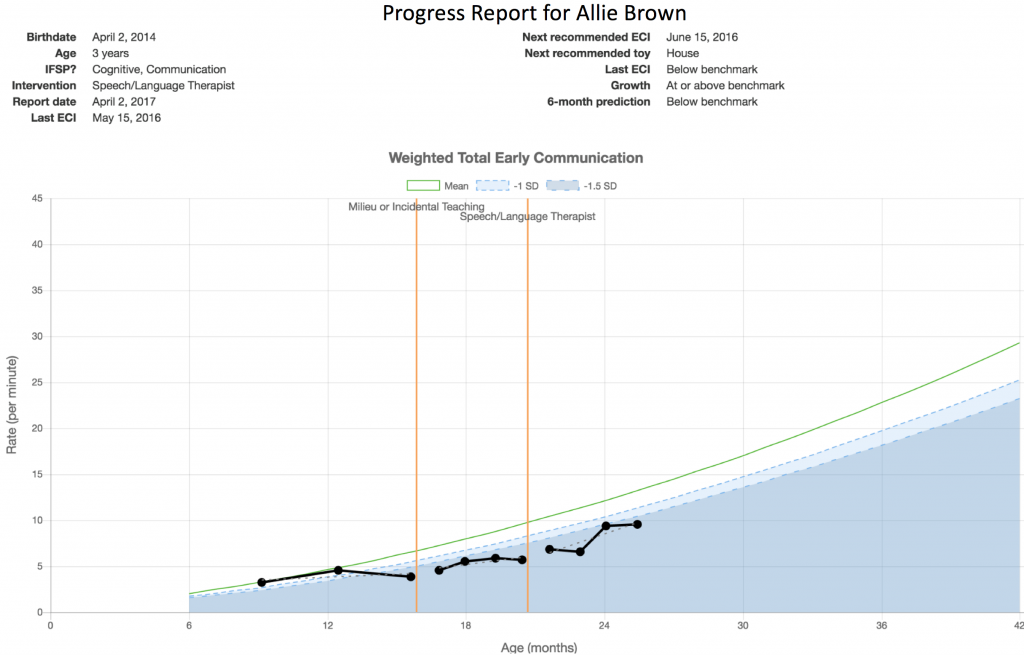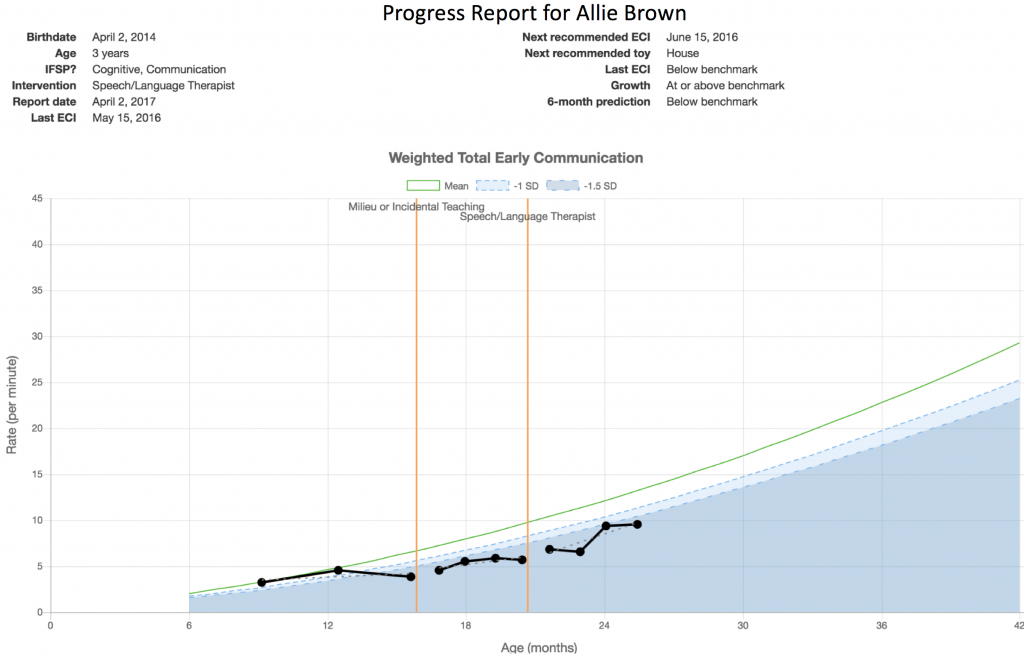 Certified staff can access the IGDI Data System by logging in at the top right. If you do not have a username and password, your program director can establish an account for you.
If your program does not currently have an account, please contact Dr. Jay Buzhardt (jaybuz@ku.edu) or Susan Higgins (kusus@ku.edu) to setup a training for your staff.
Currently, access to the online data system is free following training and certification.  All users must agree to the terms outlined in the user agreement upon their first login.
Once you have arranged for an IGDI training and have completed the certification requirements you will receive an account to access the data system for data entry, progress monitoring and reporting, and the MOD if your staff have been trained to use it. Contact us to arrange for these services.